About Care at Home by JFS
Do any of these experiences resemble yours?
"We worry about Mom and Dad – they are not able to take care of things as they used to. We are concerned that something might happen but we live too far away to check in on them every day."
"Our 79-year-old cousin, who lives alone, broke his hip. He had surgery and he's now in rehab. They told us we needed to line up care when he comes back home in two weeks. Everything is moving so fast and we don't know where to begin."
"I'm 83, and my 86-year-old husband died six months ago. He drove me everywhere. I am so lonely. I can't stop crying."
"Dad's trying to care for mom the best he can while she's undergoing chemo. He refuses to allow 'strangers' in the house – but he's exhausted. How do we convince him they need help?"
"My older brother's doctor says he needs someone to be with him 24/7. We don't want him to go to a facility. But I would have to quit my job to care for him – and we can't afford to lose my income."
"Our family wants to go away for a week, but there's no one to be with Grandma while we're gone – and she is not physically able to come with us."
"My mother-in-law is no longer able to live by herself. We need options and advice. And we need support to help her make the move."
"We're so concerned about our grandparents getting COVID-19. We're limiting time in their home, distancing ourselves when we visit, wearing masks and following sanitary guidelines. They need more help, but we don't want to expose them to anyone who might unknowingly carry the virus."
Care at Home by JFS is here for you and your family.
Wherever we call home, we expect care that's compassionate, dependable and responsive to our needs. We also need someone to help us navigate our role as family caregivers. We may worry about what's in store for us as we age, and whether we should begin planning for our future lives now.
Care at Home by JFS has you covered. Our life care managers, homemakers, companions, personal assistants and live-in caregivers work closely with you and your family. In turn, they work closely with our highly credentialed care management team. We will partner with you and your family members to create a customized service plan designed specifically for you. We offer flexible services that address your needs today, while helping you anticipate and plan for tomorrow.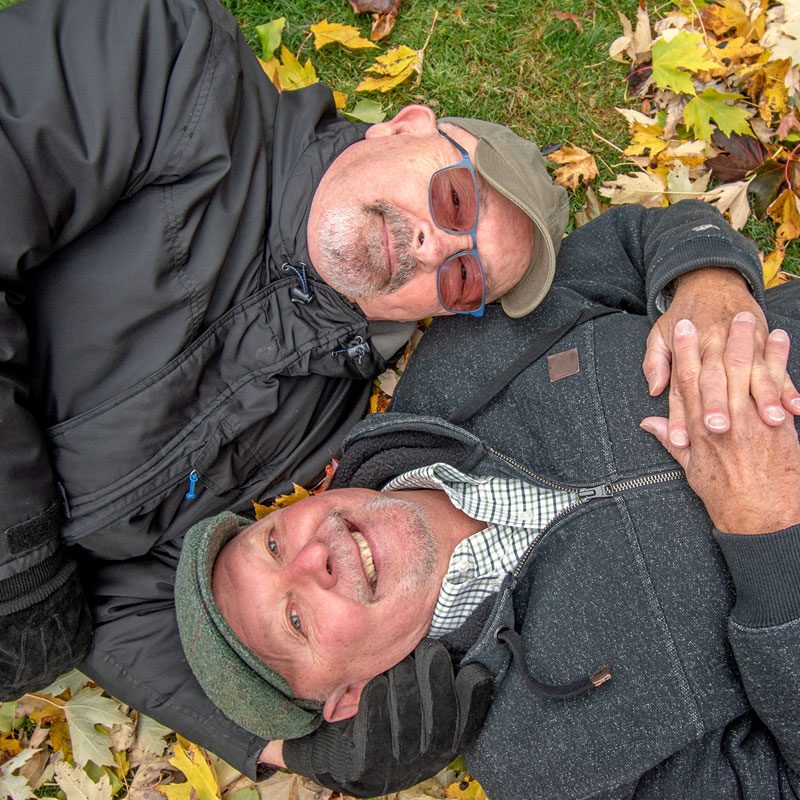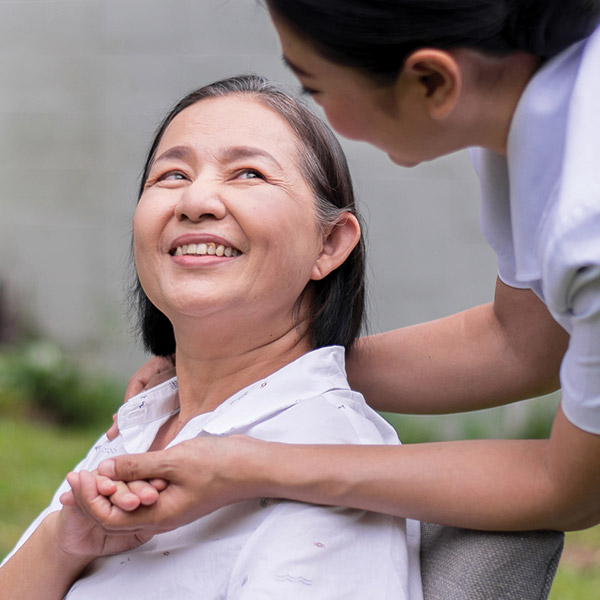 Experience, compassion, communication.
Every member of our care team has a deep understanding of the needs of older adults and their families. Working in concert with Jewish Family Services, Care at Home by JFS provides sensitive, appropriate services regardless of religion, age, race, ethnicity, sexual orientation or gender identity.
Our caregivers receive ongoing training in memory support care, end-of-life support care, and sensitivity training working with LGBT older adults.
Beginning with a complimentary initial consultation, Care at Home by JFS offers comprehensive discussion and assessment with each client and their designated family member. We suggest and can provide solutions to each unique situation.
Learn more about our broad range of services.
Client Praise for Care at Home by JFS
"Thanks (again) for all your team's help with my mother. You allowed her to live in her home until the end!"
"I appreciated that the administrative staff are gerontology specialists. Their level of expertise in the field has a very positive impact on the caregiver level and quality of support."
"We can't thank you enough for all the support and care that you have provided under difficult and sometimes stressful conditions."
"Your team has always acted with professionalism and at the same time showed genuine concern."
Discover how high-level caregiving and care planning can support your family.
Ready to explore the ways we can support the care and planning needs for someone near to you – or for yourself? Call us at (860) 233-4470 or click below to schedule an appointment with one of our life care experts.